Join OurMailing List
Receive exclusive listings and insider market updates.
Main Content
QuickSearch
Real Estate IDX Powered by iHomefinder
About UsThe Kerdyk Story
Since 1926, the Kerdyk Real Estate headquarters has been located in the heart of Coral Gables, "The City Beautiful." The company was founded by Coral Gables pioneer Leslie Coombs and was later bought in 1959 by Frank E. Kerdyk. Family-owned and managed by William H. "Bill" Kerdyk, Jr. since 1993, Kerdyk Real Estate continues the tradition of personalized service in our local community.
With over 90 years of experience in the real estate industry, an extensive client base, and sophisticated analytics, we have become one of the most successful and respected Commercial, Residential, and Management real estate firms in South Florida.
From buying, selling, or leasing Residential or Commercial property in South Florida, Kerdyk's highly trained, full-time sales professionals and multilingual staff have the acumen and global communication skills to guide you in all of your real estate endeavors.
FeaturedAreas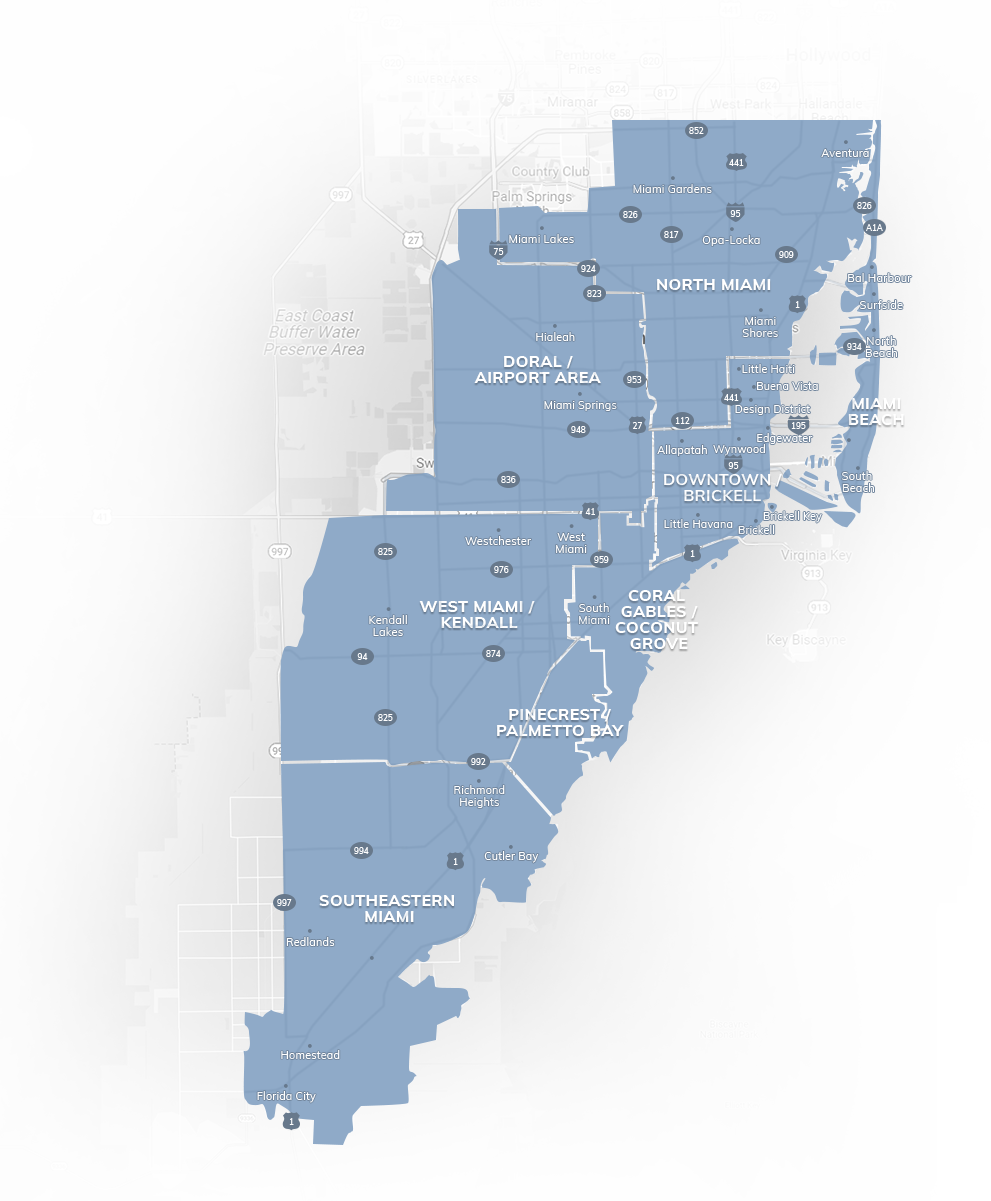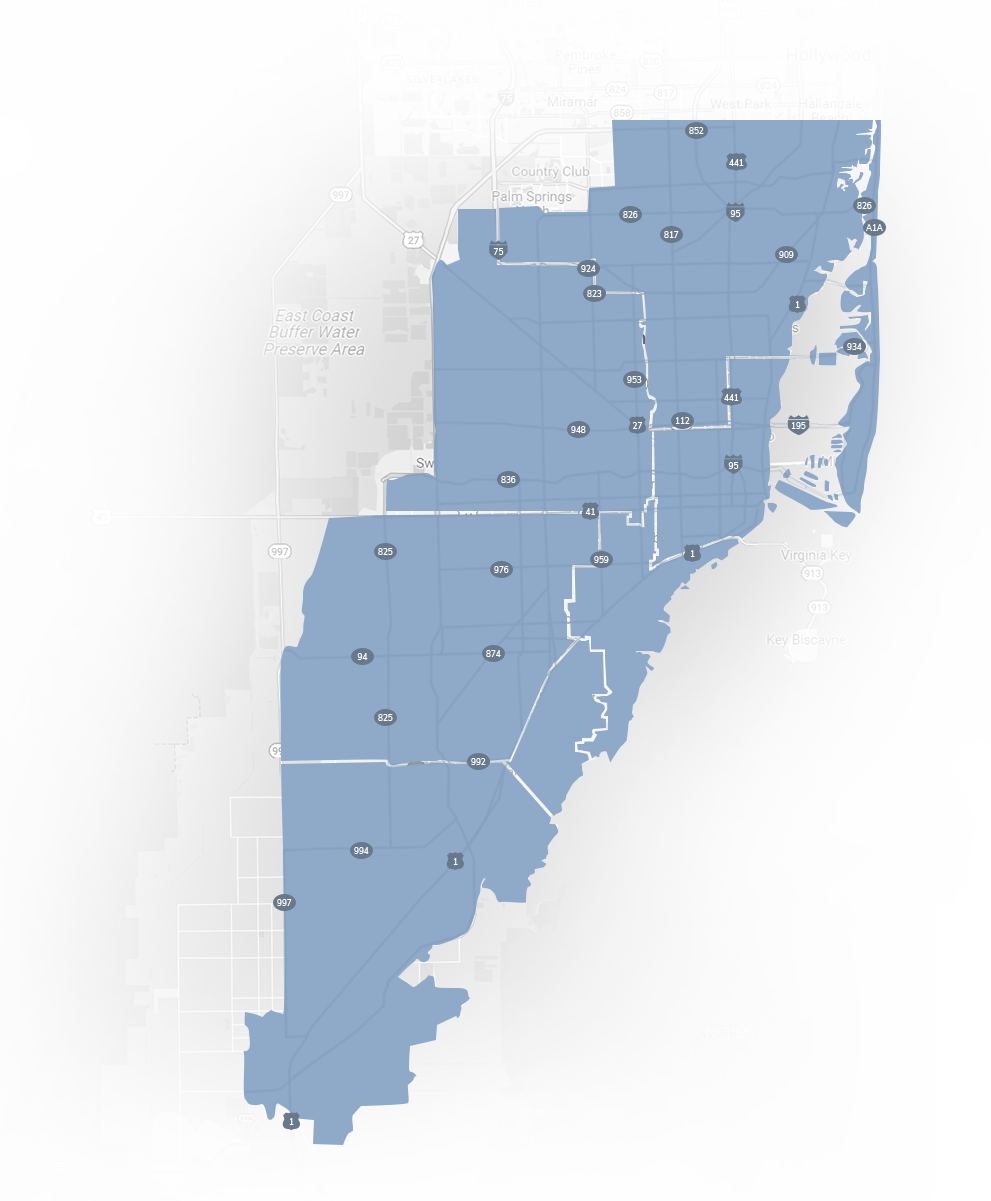 What Our Clients Are SayingTestimonials
Lourdes Cuzan was recommended to me for the sale of my property. Her advice was great as I prepped my place and she even helped me find some tradespeople to do the work that we needed. The sale was great and the offer was well above my asking price. Lourdes made it happen. She is friendly, knowledgeable, and a good negotiator.
Had such a great experience working with Roy! He was patient with us and listened to all our needs when it came to finding us the perfect place. Will definitely be working with him again in the future!
William Colas is a superstar. Handled everything for us. Guided us. Answered all our questions. Never kept us waiting. And got us a GREAT number. Can't thank him enough.
John-Paul is a true professional in the industry. He looks our for your best interests and works hard for you. Who you work with really does matter!
John-Paul Piedra operates with supreme professionalism and integrity. He is a true expert in all phases of a real estate transaction. He is a fierce negotiator driven by a deep and sincere desire to serve his clients. It was an honor to work with him and I highly recommend him for all your real estate needs!
Olga worked tirelessly to find us a condo rental that met our needs. Her communication skills are top notch both listening and explaining. She is honest, trustworthy, and we are glad we found her!
My Family purchased a condo with the help of Trae Kerdyk. It was through his hard work and creative ideas that we were able to get a condo in the exact building and location we desired. He's calm and collected under pressure and he and his team are people I'd highly recommend if looking for somewhere to buy in Miami.
I cannot rave enough about Olga Fernandez! She is phenomenal. She goes above and beyond in her job. Extremely professional, kind, knowledgeable, and helps in anyway possible. She is an asset to the group. I will recommend her to anyone who is looking to buy/sell a home. A huge pleasure to work with.
Bill Kerdyk, the owner, is someone who knows how to listen. He evaluates the needs in order to achieve a positive outcome. He's forthright and knows the importance of communication. He definitely knows Real Estate. He knows his business. He will do what it takes to get the job done. Excellent service, starting with that first phone call to Kerdyk Realty. The receptionist has a pleasant voice and a...
Bill Kerdyk and his team are unmatched. Their professionalism, responsiveness, and willingness to go above and beyond for their clients has made working with them a pleasure. I worked with Lindsay and recommend her and the entire Kerdyk Real Estate team without reservation. They are incredible at what they do. I recommend them most highly.