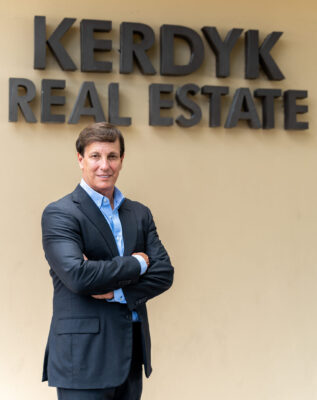 Whether you're looking for the perfect home, the most profitable investment, or your next commercial business venture, Kerdyk Real Estate's agents provide you with a positive experience.
Kerdyk Real Estate has served as a leader in the South Florida real estate community since 1926, headquartered in "The City Beautiful" of Coral Gables. Founded by pioneer Leslie Coombs and later bought by Frank E. Kerdyk in 1959, Kerdyk Real Estate is a family-owned business managed by William H. "Bill" Kerdyk, Jr. Since 1992, Bill and his team have helped thousands of clients find their dream homes and make profitable real estate investments.
Our broker, Bill, is proudly and passionately involved in the local community. He was elected to Coral Gables City Commissioner in 1995 and served until 2015. He was bestowed the title of Vice Mayor Emeritus. During his tenure, he established several community initiatives, including Parknership (a public-private partnership), which raised over a million dollars to purchase and enhance open spaces, along with the founding of the Coral Gables Trolley to improve the quality of life for the residents and business community in the city.
Like Bill, our agents are committed to providing our clients with a curated real estate experience by responding to your needs promptly, using their distinctive negotiating skills, and wielding their knowledge and expertise of the real estate industry and South Florida market to give you honest and reliable recommendations.